your html snippet google661c4580f6a5f13e.html
Thistle and That Farm, LLC is located in lovely historic Gilmanton Iron Works, New Hampshire.  We are a small farm focusing on the joys of horse keeping and small animal husbandry.  We try to impart a taste of farm life to our visitors through the parties, programs, and camps we offer.  Please take the time to explore our web site to gain a bird's eye view of the possibilities that await you on our farm.

CONTACT INFO:

Laurie & Bob Henderson

120 Middle Route Road

Gilmanton I. W. , NH 03837

Phone#         603-267-6443

e-mail:          laurieh1363@gmail.com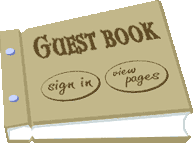 Click left oval to sign-in...

Click right oval to view comments...

Click FB icon to view more pics and info.

​Click the star to be linked to our sister website to learn about our Labrador Retriever dogs and available puppy litters at

Thistle and That Farm Labradors.