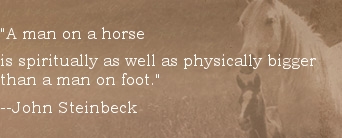 Thistle and That Farm will be offering Private lessons for Beginner and Advanced Beginners this winter on Tuesday, Wednesday, and Thursdays...11:30/1:00.

Please refer to the Pricing Page for information on cost.

Call Laurie for details ...267-6443.

3 Full Day Camps...$225.00

At this time there will not be any scheduled Camp programs.

Please watch this fun video I posted on you tube of a winter riding camp...If you like it you can subscribe by clicking the little white box in the lower right hand corner...also feel free to watch in full screen...thanks!