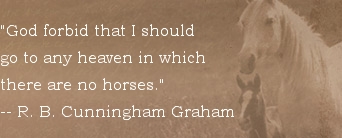 Thistle and That Farm, LLC. offers a horsemanship and riding lessons with an emphasis on balance both under saddle and in life. 

Our approach for lessons at Thistle and That Farm is to work with each individual and to meet their needs and wishes from the ground up.  We start with the basics and emphasize safety while learning on the ground or in the saddle.

We like to work slowly to encourage the student to master each task at hand and to build in a consistent manner. Patience is a virtue but more importantly it is a necessity while mastering the skills to become a seasoned rider.

There are many options for private or group, arena or trail, on-site or off-site learning at Thistle and That Farm.

We have designed many clinics and programs for different age groups to make learning fun and affordable. 

Please visit page two for a description of the lessons and

program options we offer.  The Pricing Page will further inform you of the options we have to suit your budget.

Please feel free to call Laurie with any questions you might have at 603-267-6443.  

Click the green box at the left for descriptions of our lesson programs and visit the Pricing Page for cost.

Click box learn more about the lesson options.