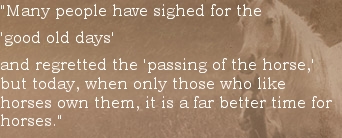 Lesson Options : Visit  Specific Pages for more details.

A Private Lesson is usually a great place to start in order to get a base line for your skill and knowledge.  Private lessons last for 1.5 hours and are offered as a one time purchase, bundle of four, or bundle of eight to accommodate your interest level and budget.  Haltering, Leading, Grooming, and Tacking are all skills that you will learn along with riding during your Private Lesson.

A Trail Riding Lesson is a private or semi-private lesson where we head-out on the wooded trails and country roads after tacking and tweaking in the arena.  This is a 2 hour lesson and is also offered as a one time payment, bundle of four, or bundle of eight.

A Clinic Lesson is a group lesson with a minimum of two students attending either the monthly Beginner or Independent Clinic scheduled on Saturdays from 1:00-4:00...A great value!!!

A Mommy & Me or Story Time Lesson is scheduled twice monthly and is for students age 2-6 and their parent(s).

A Camp Lesson is for children ages 7yrs and up and is offered in the Summer & Winter.